Tooling & Components That Provide Long Wear Life
Whether you're looking for precision tooling or components that withstand wear and corrosion, or have other specific requirements, you can count on Dura-Metal for all of your precision fabrication requirements.
Tooling

We use the latest machining technology from CNC turning and machining centers to EDM equipment and grinding machines to manufacture quality dies, press tooling and related products, including:
Composite Material Assemblies
Draw/Swage/Extrusion Tooling
Powder Metal Compaction Press Tooling (including 3R & Erowa Platformed)
Blanking/Trimming/Forming Dies & Punches
Various Types of Rolling Mill Rolls: Wire, Flattening, Forming (Cavellin, Fenn, Fuhr, Properzi, Stanat, Morgan, Waterbury & other)
Fluid Flow Components & Assemblies
Industrial Pump components- Seal Rings
Components
Some of the components we produce offer strong resistance to corrosion, abrasion and oxidation. They include:
Bushing Liners & Sleeves
Fluid Flow Components
High Pressure Press Components including Cubic Anvils & Belt
Wide Range of Metal Forming Punches, Dies & Forming Rolls
Various Types of Metal Removal Tools, Cutting Blades & Knives
Shafts & Mandrels for Wire, Can and other rolling type manufacturing
Sleeve Bearings & Journals
Specialty Gauging
Materials
The materials we use to manufacture tooling & wear resistant components include:
Conventional Tool Steels and Powder Metal Tool steels
Ferro-TiC Alloys
Tungsten Carbide & Other Cemented Carbides
High Speed Steels
Advanced Technical Ceramics – Alumina, Zirconia, Silicon Nitride, Boron Carbide
Non-ferrous materials
Plastics – Nylon, Delrin
For precision tooling and components that are required to resist wear and corrosion, Dura-Metal sets the standard.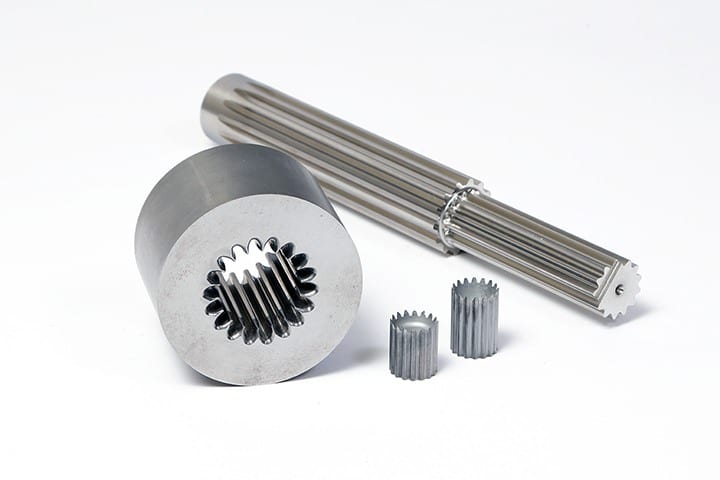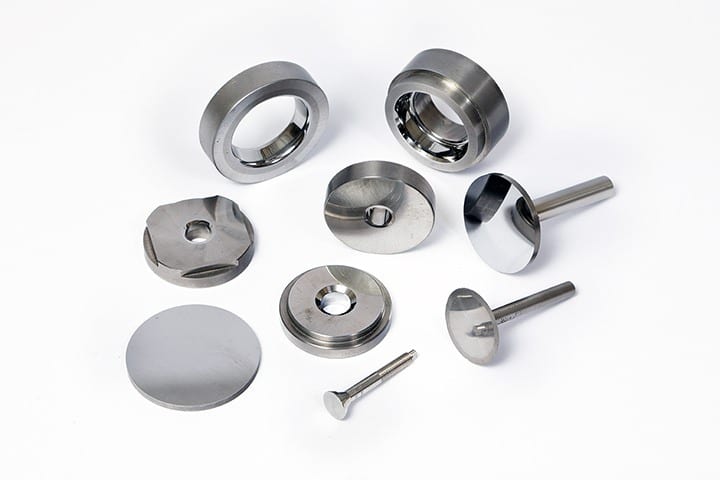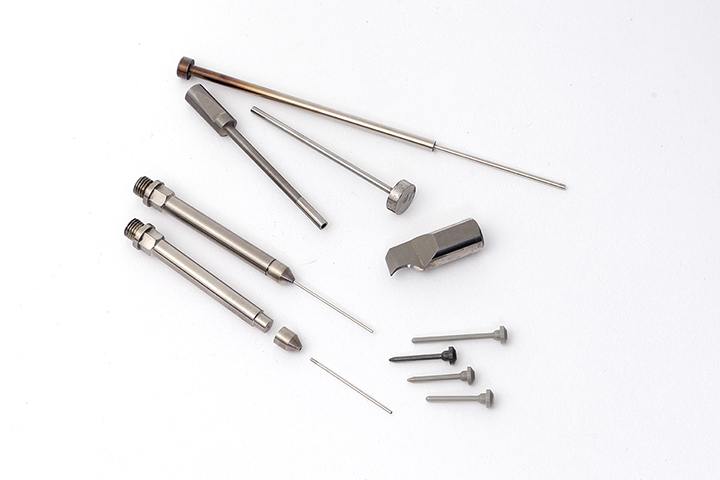 INTEGRITY-DRIVEN RELATIONSHIPS
Outstanding Quality Assurance
While many of our competitors limit quality assurance (QA) to their inspection departments, we take a better approach. At Dura-Metal, we believe that QA starts before we receive the order and continues after we ship the product. Specifically, we perform visual and dimensional inspections on all incoming materials and check workpieces at every stage of production. We then follow up with customers regularly to make certain that our parts and tooling meet or exceed specifications.